Life Membership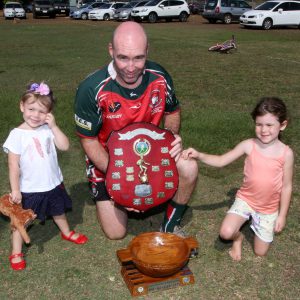 Life Membership is the most prestigious form of recognition a club can bestow on it's members for the time and effort they put into the club.
South Darwin Rugby Union Club has now formalised the process in awarding such honours.
Nominations for Life Membership, which will outline the nominee's contributions to the club, must be submitted in writing to:
PO Box 4457 Darwin NT 0801
Nominations will be assessed by the current committee in conjunction with two existing Life Members. Recipients will be awarded their LM at the annual club presentation night.
Nominations must be received at least 7 days prior to the presentation night. Email Nominations to
rugby@southdarwin.com.au