About Junior Rabbitohs
Welcome to Juniors at South Darwin Rugby Union Club.
Rugby with South Darwin Rugby Club is all about fun and safety. We welcome boys and girls to play Rugby with us develop life long skills, not just the physical skills of playing rugby but good sportsmanship and a sense of fair play.
The NTRU competition includes:
•Under 5's (boys and girls)
•Under 7's (boys and girls)
•Under 9's (boys and girls)
•Under 11's (boys and girls)
•Under 13's (boys)
•Under 15's(boys)
•Under 17's (boys)
In 2018, Youth Girls teams are also invited to nominate. Souths is aiming for under 14 and under 16 youth girl's teams. The season commences on Friday February 23rd.
Juniors are the foundation of our Club
Junior participation is the most important foundation of our Club to ensure we can build a great club on and off the field.
The Club is placing more resources on recruiting and developing our juniors and training our coaching staff to ensure the best possible coaching is available at our Club. Come along to the Club's Junior Sign on Saturday February 3rd, 2018 from 9.00-10.30am for more information or just to have a go! Subscribe to our newsletter so we can keep you up to date with the sign on and season start.
Kids Rugby – South Darwin Rugby Club – We Play it safe
We follow the Australian Rugby Union's programs to make Rugby fun and safe.
For starters, there's no tackling for ages under 7's, and winning comes a distant third to having fun and making new friends. So it doesn't matter whether they're big or small, boy or girl, any child can stand tall and have a ball.
Rugby Union is a fun and exciting way for young children to learn valuable life skills such as leadership, team work, courage, sportsmanship and friendship in a safe environment.
Safety is the priority as the laws and level of contact are gradually introduced while players develop.
The key aims for Rugby for Kids is to:
•Keep it simple, free flowing and enjoyable
•Let the players develop skills with safety
•Discourage any dangerous actions or unsafe practice
•Adopt an educative, positive reinforcement approach
•Ensure that players receive an equal chance to participate regardless of ability
New Juniors are always welcome
We encourage all interested parents or friends of rugby to contact us and learn more about our programs and support to introduce prospective juniors to rugby.
Training:
Training will only be cancelled if lightening is around. We will use the undercover area if it's too wet so please bring sneakers to change in to if you're wearing football boots as they can get a bit slippery on the concrete! Training times will be held at St John's College, Salonika St, Parap as per the below:
Under 6's – Tuesdays from 5-6pm

Under 8's, 10's & 12's – Tuesday & Thursday from 5-6pm
Staying in Touch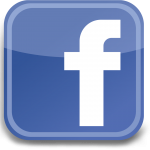 The Club has an active Facebook page so for any FB users, I encourage you to follow
Please call/email Billy or myself on the below if you need any assistance:
Yvette: 0434 223 961 yvette.rees@nec.com.au

Billy: 0435 773 633 billy.rees@hotmail.com
Games
Junior games commence on Friday, 15th February with the first games starting at 6pm. At Rugby park Map Below, see the NT Rugby Union Page for Draw
Fundraising
Souths Juniors run regular meat tray raffles at the Parap Tavern on a Tuesday night. Tuesday is $5 steak night so it's a great option for dinner after training & they have a great kids room.
Volunteers are invited to spend half an hour or so selling tickets. Please let me know if and when you can help out and I can add you to the roster. Your support would be most appreciated.
$100 Sports Vouchers:
We are registered to redeem your child's vouchers. Please present this after registering. 2019 registration will cost $100 for all ages except under 5s, which is only $50. Registration includes a waterbottle, shorts, socks, singlet, bag, ball, mouthguard, insurance and all affiliation fees.