Junior Sign on Day
Event Date: -
---
Junior Sign On Day is being held on:
Sunday March 5th from 9.30am at St Johns College, Salonika St Parap (North Oval).
A great opportunity for families living in and around the CBD to get their children involved in Rugby Union. [Get Flyer]
We accept the NT Government Sports Voucher.
Any girls born in 2000, 2001, 2002 or 2003 who register for Souths in the Youth Girls competition, will receive a free pair of rugby boots and a mouth guard.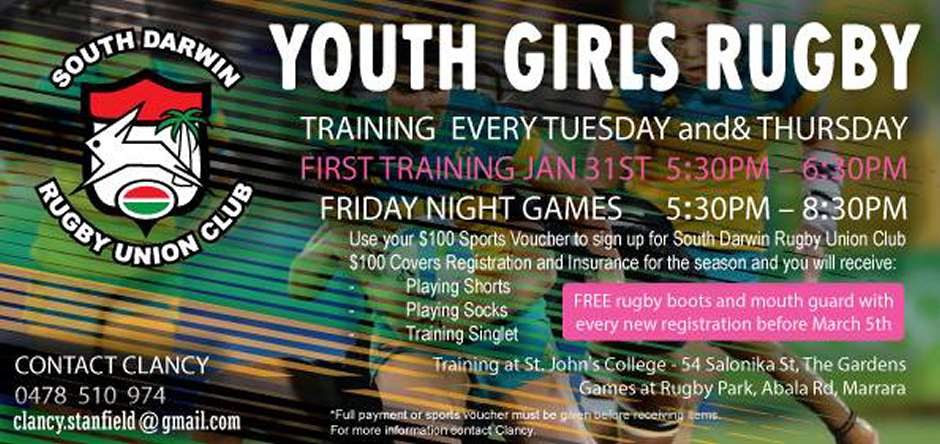 Contact Souths for further information rugby@southdarwin.com.au

find out more about Souths Juniors or contact us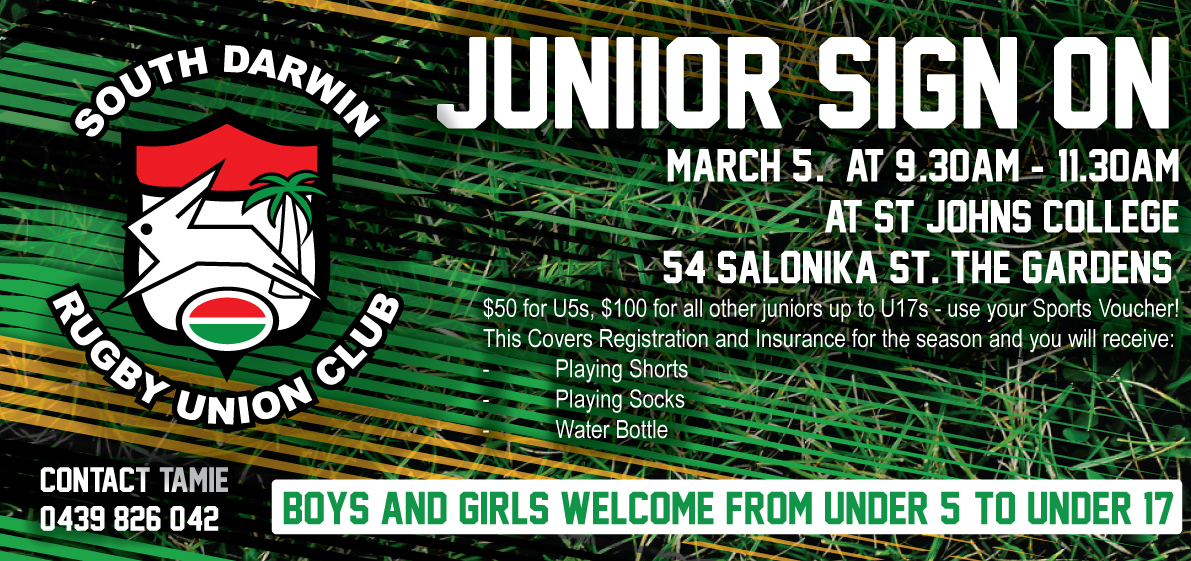 [Click to Download]